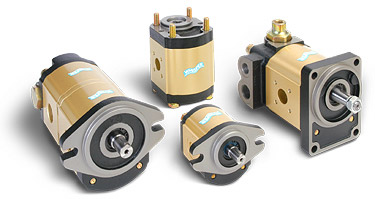 At maxdew we have over 10 years experience in the repair of pumps and provide the complete in-house solution for the wide variety of industrial and commercial pumps in use today enabling us to guarantee levels of quality and service at a cost-effective price.

We have first class facilities, skills and experience to handle all aspects of your pump repair in-house. We provide a one-stop shop that includes fitting facilities for dismantling and assembly of pump units, extensive mechanical reworking facilities, electrical testing and rewinding capabilities for motors, flow testing and seal refurbishment.


PUMP TYPES COVERED:

Our pump repair facilities cover a wide range of pump types including, but not limited to:

 Multi stage pumps
 Slurry pumps
 Diaphragm pumps
 Axial flow pumps
 In-line circulating pumps
SAMPLE MANUFACTURERS INCLUDE:
 ABS
 Calpeda
 Ebara
 KSB
 Lowara
 SPP
 Wilo
IN-HOUSE FACILITIES:
The depths of our in-house facilities are unrivalled, providing specialist attention in each aspect of pump repairs: PUMP TESTING: With a range of pipe diameters up to 8" complete with flow meters and pressure gauges, flow test are carried out following any repair using our automated test rig to give test report complete with data points and QH curve. In addition to the flow testing facilities we also have a 4m pit for the testing of submersible pumps following repairs.
FITTING FACILITIES:
We have extensive facilities for pump repair, with lifting capabilities up to 10T and a range of presses (enabling the removal of impellers, couplings and bearings) up to 250T.
MECHANICAL REPAIR:
We have full machining and shaft repair facilities to cover all pump repairs with turning facilities up to 6m and our milling spiral welding facilities up to 5m long.
When a pump shaft is worn, we can offer a repair using our spiral welding facilities or a complete new shaft subject to the most suitable solution. Our mechanical workshop is available 24 hours.
MOTOR REPAIR:
Having started as an electric motor repair company we have all the requisite plant and equipment to support any motor aspect of pump repair ensuring the highest possible level if quality repair guaranteeing reliability for the user on site.
IMPELLER AND MOTOR BALANCING:
Our balancing department complete with balancing facilities up to 10T, ensure that all impellers are checked, balanced prior to assembly, to prolong the serviceable life of the pump.
SEAL REFURBISHMENT:
In addition to our stocks of new seals, we have seal lapping facilities within our pump repair department in order to provide the quickest possible repair and reduce the dependence on others.
By carrying out complete repair in-house we are able to guarantee the quality, delivery and cost to meet your requirement.
SITE WORK AND MAINTENANCE PLANS:
Our pump repair department also offers site support including the installation and removal of pump units, condition monitoring (including vibration and thermographic analysis), balancing and repairs on site. We also offer a range of maintenance plans to provide year round reliability covering inspection services and replacement of consumable components.
---
---
---